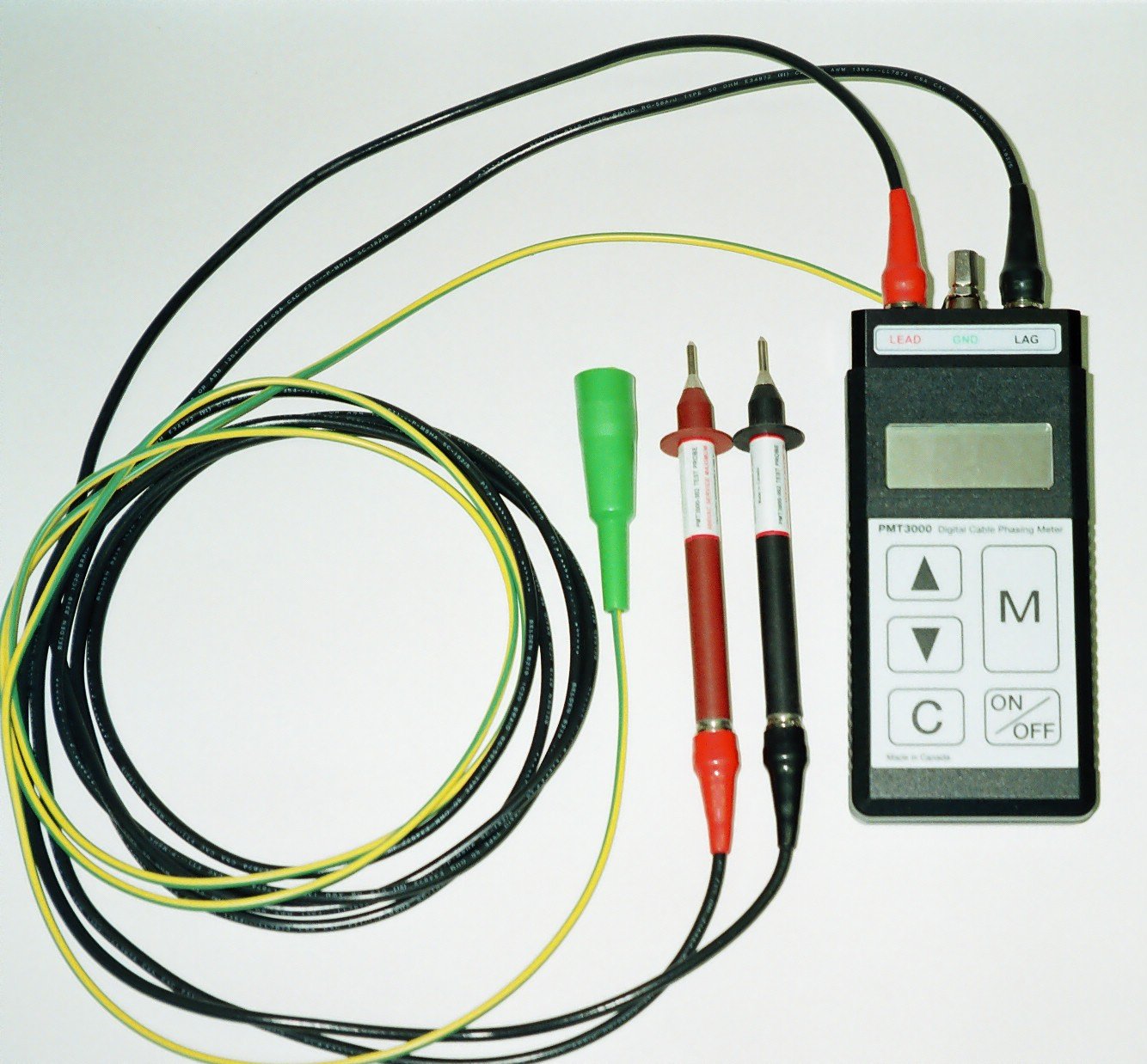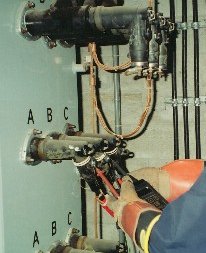 PMT3000 Digital Cable Phasing Meter
The PMT3000 Digital Cable Phasing Meter facilitates the testing, maintenance and installation of electrical distribution systems. Voltage magnitude, phase angle, phase rotation, frequency and tap capacitance measurements are provided in one convenient battery powered hand-held instrument.

The instrument measures cable voltage magnitude and phase utilizing the capacitive test points found in high voltage cable terminations. Keypad entry of tap capacitance allows for direct and accurate measurement of voltage over a wide range of capacitive test point values. Direct low voltage measurements of up to 600VAC line-to-ground can also be performed.

The battery powered instrument is supplied with two measuring cables, two measuring probes, one ground lead, one instrument-to-probe connector and a user manual.


--- Instrument Features ---
Multi-Function...measures voltage, phase angle, phase rotation, frequency and tap capacitance



Audible phase rotation determination



Operates over a wide range of tap capacitance values



Dual voltage range...up to 30KV via tap capacitor and 1KV direct



Battery powered



Sealed membrane keypad



Rugged construction